This article, Unknown Super Saiyan, is property of DrAssassin.
The Unknown Super Saiyan is a powerful form of Super Saiyan that is obtained by Goku, Vegeta, and Gohan. It is obtained through extreme training.
Appearance
Edit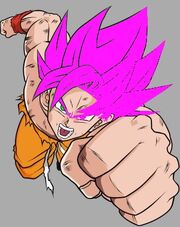 This form spikes the user's hair up like a normal Super Saiyan. The hair color, varies depending on the power output.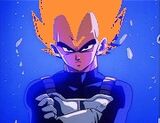 For a small amount of power, the hair is pink, but for a large amount of power, the hair is orange.