This article, How do DBZ : NA characters look, is property of Raging Blast.
This is about how do characters from DBZ : NA look.Ofc,Goku,Vegeta and adults are the same.Here,we are talking about Goten,Trunks,Pan and Bra.
Gotens look is simmilar to Goten at the end of DBZ,however there are changes.His hair is somewhat longer and he now wears Goku's outfit.In DBZ : NS he is much more training than going out with girls like he did in GT.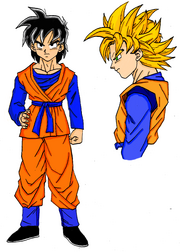 (Picture From Dragon Ball Multiverse)
In DBZ : NA Trunks is very simmilar to the one in GT just with different clothes.
(Picture from Dragon Ball Multiverse)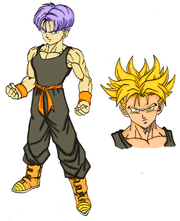 DBZ : NA Pan has much difference than GT one,also,she more likes fighting than GT one.
(Picture From Dragon Ball Multiverse)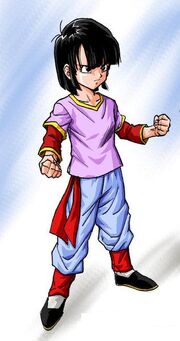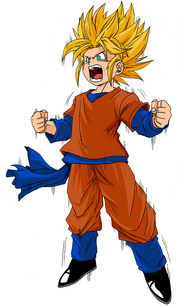 In DBZ : NA Bra is totally different than the GT one which I hated.She is like her mum and doesn't even want to think about fighting.Still in DBZ : NA everything changes and Bra is also a girl that likes to fight.Also,she is much tall for her ages and is about Gotens size.Also,she can Transform into SSJ2.
(Picture From Dragon Ball Multiverse)
That is all you need to know
Edit

Now,when you know how do characters look,you should read Dragon Ball Z : NA and enjoy !
Ad blocker interference detected!
Wikia is a free-to-use site that makes money from advertising. We have a modified experience for viewers using ad blockers

Wikia is not accessible if you've made further modifications. Remove the custom ad blocker rule(s) and the page will load as expected.