This article, Dragonball rs, has a vast amount of grammar and/or spelling errors.


Please help improve the wikia by correcting the grammar and spelling errors.
son Goku a super Saiyan
03:36, July 28, 2010 (UTC)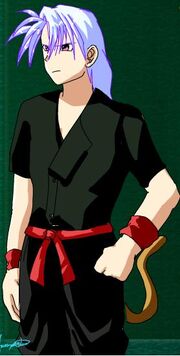 Vegeta and Gohan saga
characters
good guys
Goku
Vegeta
Gohan
Goten
Vohen
Vegeta
Gohan
Trunks
Piccolo
badguys
Super buu
Cooler
Frieza
Coolza
more characters you'll find as you read.

The Infinite Tournament
Edit
Who ever wins this tournament gets the gets four dragonballs.
Piccolo vs Garrel
Edit
One day Piccolo entered a tournament. His first battle was against Garrel another namekian. Piccolo jabbed Garrel in the stomach. Garrel coughed up blood but Garrel. Garrel used water grenade. Piccolo was paralyzed but he had enough strength to fuse with Kami and became a Super Namek and he became un-paralyzed . Piccolo multiply hit and kicked and finished of with a shock wave. Garrel was paralyzed by Piccolo's shock wave. So Piccolo charged up and used special beam cannon but Garrel was unparalyzed and copied Piccolo's attack then with Piccolo's remaining power he uses special beam cannon. Their attacks collide then reflects leaving Piccolo and Garrel dead.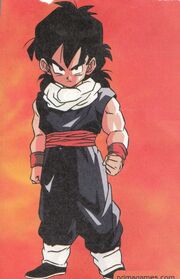 Ad blocker interference detected!
Wikia is a free-to-use site that makes money from advertising. We have a modified experience for viewers using ad blockers

Wikia is not accessible if you've made further modifications. Remove the custom ad blocker rule(s) and the page will load as expected.