This article, Dragonball AF (After Future), is property of AWF4life.
This Series Takes Place 7 years after the Dark Shenron Saga In GT.
We get A total of 7 Saga's, 15 Movies, and 4 Specials. The List Is As Follows
Invasion of The Konnats (1st Movie)
Android #22 (2nd Movie)
Violent Fight On Earth (3rd Movie)
Dark Kai Saga
Last Hope Before Extinction (4th Movie)
Elder Kai's Death Fist!!!!!(5th Movie)
Secrets Of The Dragonballs Saga
Xicor, The Lonely Konnat (1st Special)
Frieza's Reincarnation (6th Movie)
Turles Revenge (7th Movie)
Gogeta's Split Fusion (8th Movie)
Frizler/Dark Krillenks Saga
The Lost Legacy (9th Movie)
Piccolo Jr's Journey To Destiny (2nd Special)
Janemba Jr Saga
A trip To The 2nd Universe (3rd Special)
The Terror Of The Rebelious Yadrat's (10th Movie)
The Namekian Alliance (11th Movie)
Dark Angels Of Destruction Saga
Fusion Revived (12th Movie)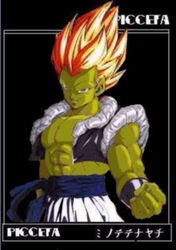 The 1st Universal Tournament (13th movie)
Borunks The Legendary Imekian Terror! (14th movie)
Borunks Revenge (15th Movie)
Goku's Promise (4th Special)
---
CHARACTERS
Ad blocker interference detected!
Wikia is a free-to-use site that makes money from advertising. We have a modified experience for viewers using ad blockers

Wikia is not accessible if you've made further modifications. Remove the custom ad blocker rule(s) and the page will load as expected.