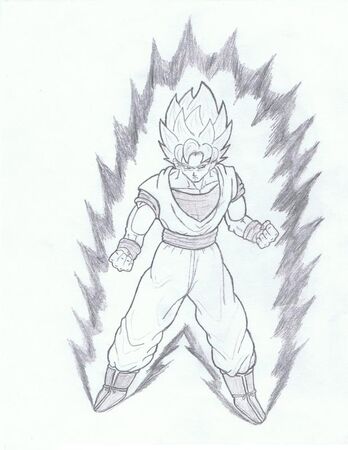 Dragon Ball Z Broly return's is a Special, from
Dragon Ball AN
. It starts out after the Hell Saga. It's when all the villains return out of Hell and comes to destroy the world.
When Goku defeated Omega Shenron from AN, the Z Fighters had a celebration of Goku's return. Everybody somehow looked the same from GT. Vegeta and Gohan looked just like they were in Dragon Ball Z. But Goku was a teenager, around 17 years old. At the party they had a challenge. The Challenge was a sparring match. The first ones were Goku and Vegeta head on. Vegeta just stared at Goku. He notices a green light behind Goku. Goku turns around and tells everyone that its Broly. As everybody looked scared, Goku looked worried. Goku knows that Broly changed alot. Goku tells Vegeta and Gohan to follow him. And they did so. The green Aura gets bigger. Goku stops, and prepares his Kamehameha. Gohan prepares his Masenko-Ha. And Vegeta prepares his Final Shine Attack. Broly didn't know that the attacks were goin to hit him.
Ad blocker interference detected!
Wikia is a free-to-use site that makes money from advertising. We have a modified experience for viewers using ad blockers

Wikia is not accessible if you've made further modifications. Remove the custom ad blocker rule(s) and the page will load as expected.