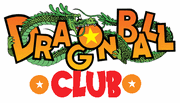 The Dragon Ball Club is a club where users can discuss about Dragon Ball Canon stuff, planned and created by HalerN. You can discuss the video games (the real ones only) and Dragon Ball, Z, and GT. Discuss all the real stuff not fanon here. You don't need to discuss about it on the talk page, only here.
I will send you an invitation on your talk page to join the Dragon Ball Club. When you get an invitation, you can either accept or unaccept. Whenever you discuss about a video game or DB, Z and GT put your signature at the end or use four tildes.
Invited Users
Edit
HalerN (creator)
Raging Blast (accepted)
SSWerty (accepted)
NomadMusik (accepted)
SonikFan112 (accepted)
Princeofallsalads (accepted)
Lssj4 (joined, accepted)
Discussions
Edit
Dragon Ball Raging Blast 2: Releasing this Tuesday or released last Tuesday?
Edit
I'm confused because I want to know when DBRB2 came out. Is it coming out this Tuesday or did DBRB2 just come out last Tuesday?

Ha lerN

I think It's released Raging Blast
Are you sure? PS: don't forget your sig. lol.

Ha lerN

Yes :) --Raging Blast 16:40, November 7, 2010 (UTC) Check out "Game" shop in U.K (It's called Game)
Ad blocker interference detected!
Wikia is a free-to-use site that makes money from advertising. We have a modified experience for viewers using ad blockers

Wikia is not accessible if you've made further modifications. Remove the custom ad blocker rule(s) and the page will load as expected.