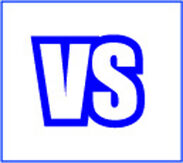 Dragonball Major Battles (VS) is a property of RFyle11

In my Dragonball fanfictions like Dragonball Extreme I'm creating my character battles of who vs who. Some battles are training / practice and some are serious battles like in the Dragonball anime / games.
NX (Unamed alien race) VS Z-Fighters (Gohan, Kiyoshi, Piccolo) (serious)
JX (Unamed alien race) VS Goku (serious)
Gohan VS Kohan (practice)
Kiyoshi, Kenji VS Tien, Yamcha (practice)
Kenji VS Kiyoshi (practice)
Kotoha VS Pan (practice)
Akio VS Krillin (practice)
Vega (Oozaru) VS Aliens (In Space)
Pan VS Female Demon (Three Eyed)
Choco VS Cok (Training)
Colo VS Choco VS Cok (Training)
Ad blocker interference detected!
Wikia is a free-to-use site that makes money from advertising. We have a modified experience for viewers using ad blockers

Wikia is not accessible if you've made further modifications. Remove the custom ad blocker rule(s) and the page will load as expected.