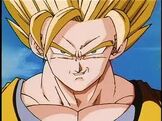 Child of Honor focuses on Valtor during his younger years and reveals the major reason why he's stronger than most Immortals: the loss of the brother he didn't know he had. The story reveals all of the trials and hardships that the seasoned wizard has experienced for all those years as well as the turmoil that continue to haunt him.
Disappearances
Edit
Kimareah Levitas- Vanished alongside Shinjo.
Shinjo Pared- Vanished alongside Kimareah.
Seiliez Levitas- Was taken to the Labyrinth.
Alvion- Was taken to the Labyrinth along with Seiliez.
Andros Levitas and Ebon Levitas- Both were trapped in the Altered World by Thanatos.
Valiant Levitas- Committed suicide so that Valtor would receive his power.
Sypha Levitas- Died shortly after giving birth to Andros.
This arc reveals that the Sacrafice of the Innocents can be nullified if the chosen sacrafice commits suicide.
Ad blocker interference detected!
Wikia is a free-to-use site that makes money from advertising. We have a modified experience for viewers using ad blockers

Wikia is not accessible if you've made further modifications. Remove the custom ad blocker rule(s) and the page will load as expected.